about us
Greenfile Developments is a London-based specialist international consultancy offering solutions in operational effectiveness through productivity, sustainability and information systems. We were founded in 1997 by Karen Ma and we help teams and organisations to become more successful.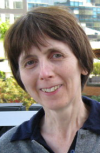 Karen Ma is a results-focused business professional with over 20 years significant senior management experience in strategic and operational management roles in the private and public sectors. She is a dynamic and commercially astute leader with an outstanding record in delivering lasting results through the use of technology as a key enabler in supporting complex business process and change programmes, based on strong analytical reasoning and sound commercial knowledge, coupled with political sensitivity. Karen's track record of delivery is underpinned by extensive experience in Business Case development, private and public sector procurement and the development of complex, yet pragmatic IS strategies. Karen has previously worked at British Telecom, BP, British Airways, GSK and the NHS.

Dr Karen Ma was awarded her Ph.D at Imperial College, London for her research work in neutron physics.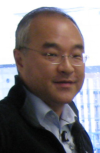 Uly Ma is an experienced and motivating consultant with more than 20 years experience in operational process effectiveness gained within both private and public sectors. He has significant experience in lean operations, sustainability and lifelong learning. He has a strong customer focus and an ability to influence and facilitate from the Board to the Working Level through effective stakeholder management.

Uly graduated in Metallurgy from Imperial College, London, and received his doctorate from Imperial College on Hot Corrosion of Marine Gas Turbines. Uly did his MBA programme at Henley Management College. He has previously worked as Head of Metallurgy at Cookson Group plc, a materials conglomerate; as Fuel Gases Manager at BOC Gases Ltd, an industrial gases supplier; and ran the Training and Development programme for the UK Government's Energy Efficiency Best Practice Programme.


Highlights
In 2011 our NoWaste® project was selected by the Olympic Delivery Authority as part of the London 2012 Learning Legacy from the construction phases of the 2012 Games. (Download the NoWaste Learning Legacy mini report)

The NoWaste® project was also the winner of the Special Achievements Award from the National Skills Academy for Construction / London 2012 Construction Awards in 2011,


Uly Ma's book No Waste was published by Gower October 2011.

In 2009, our NoWaste® project won the Most Effective Training award from the London 2012 Safety Health and Environment Leadership Team (SHELT award).

Described as having "... a lasting impact... ": Uly Ma was profiled by the Independent Newspaper on February 5th, 2008.

Construction News reported that our NoWaste® project reduced waste by 25% on July 1, 2007.



NoWaste® won, with Lend Lease, the Waste Initiative of the Year at the 2006 Building Magazine's Sustainability Awards.

In 2005, NoWaste® was the National Champion in Waste Management at the Green Apple Awards.